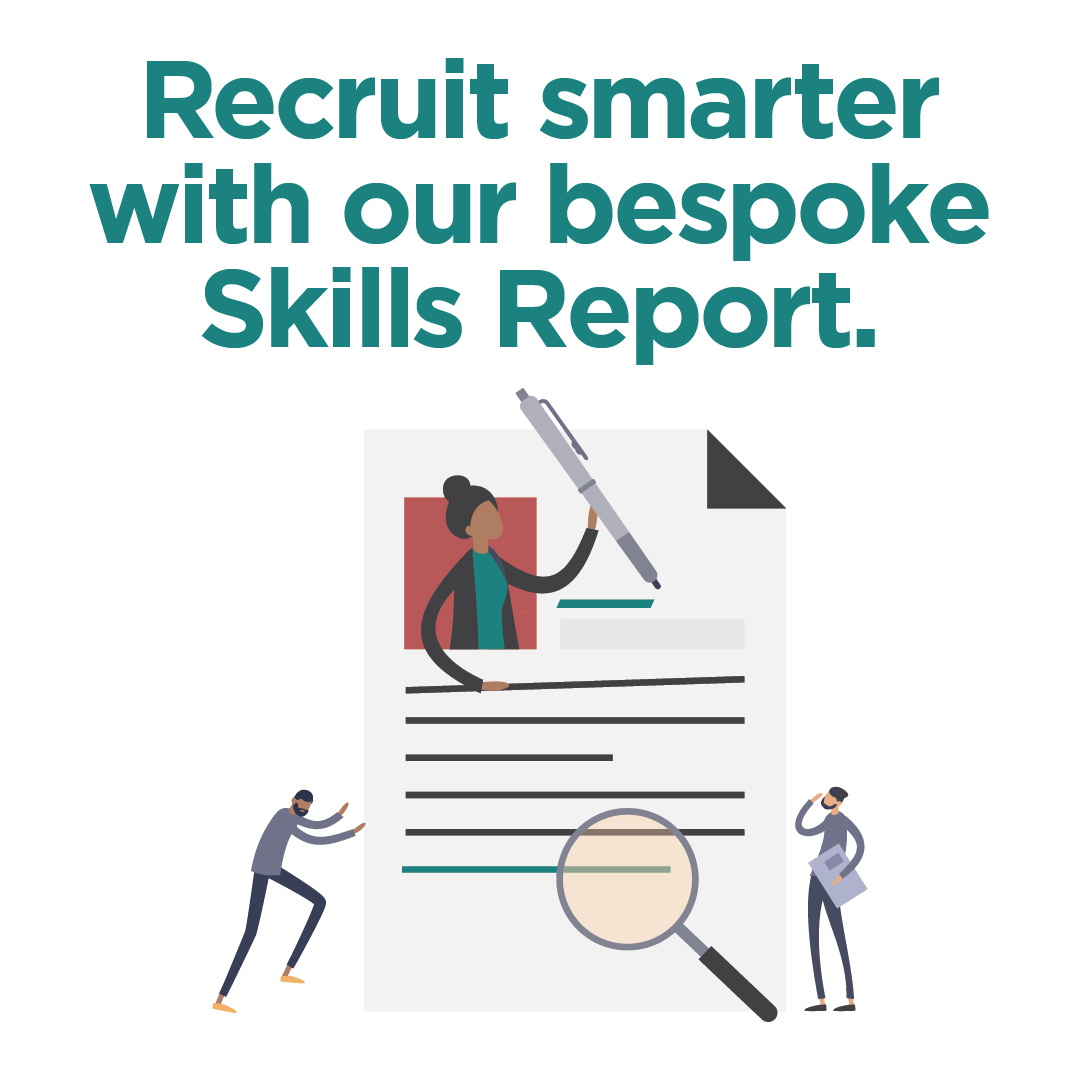 Fill out the form & receive your report within 2 working days
Get the data you need to hire ahead of your competitors with our deep-dive Skills Report.
Here's what's included: 

Talent heatmaps
Find out where your in-demand talent is hiding and get the drop on your competitors.

Salary ranges
Get a heads-up look at the salaries they're after so you seal the deal with an attractive offer.

Competition level
Target your recruitment campaigns around low-competition areas with a talent surplus.
How to get your Skills Report:
Discovery
We'll reach out quickly to get a clear picture of the roles you're recruiting for. No sales pitch - just information gathering to make your report as useful as possible.
Research 
Using the latest market software, our recruitment experts will get your report generated, designed and ready to send. 
Delivery
You receive your report by email within 2-3 working days, ready to help you run smarter, more effective recruitment campaigns.